Xzatic – Liquid (Original Mix)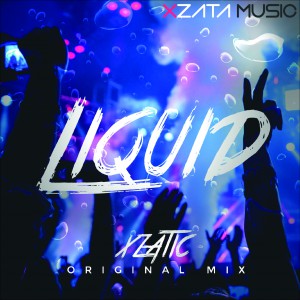 Label: Xzata Music
Release date: 01-06-2015
Catalog number: XZA001
XZA001 – Xzata Music is proud to present it's debut release, Xzatic's brand new single "Liquid". After numerous successful productions from Michiel de Jong, he continues to bring out huge driving Trance riffs and bass lines, underneath a powerful drumline. Liquid is set to be an exciting single to be play-listed in many sets and radio shows.
Airplay and support:
Alle Wagt (Allen Watts): "Nice track"
Alex van Reeve: "love LIQUID, hammering sound, the bass is sick :-)"
Bruce Cullen: "Supporting!"
Daniel Farley: "This is different but at the same time pretty cool, love it!"
GP Crystalclouds: "Really nice premiere! I like that this style has a unique flavor…unlike most of the repetitive tracks out there these days."
Guy Alexander: "Very nice, thank you 8/10"
Johann Stone: "So fresh sounding!"
Johnny L: "Great"
Les Hemstock (Hemstock & Jennings): "Nice first release..Support from me!!"
Philip Estevez: "Liking this alot!! chuggy!!!"
Taj Valdespino: "HELL YES! Banger!"
Eddy Becker (RTW FM, Steamup Radio).