Recent posts: Partyflock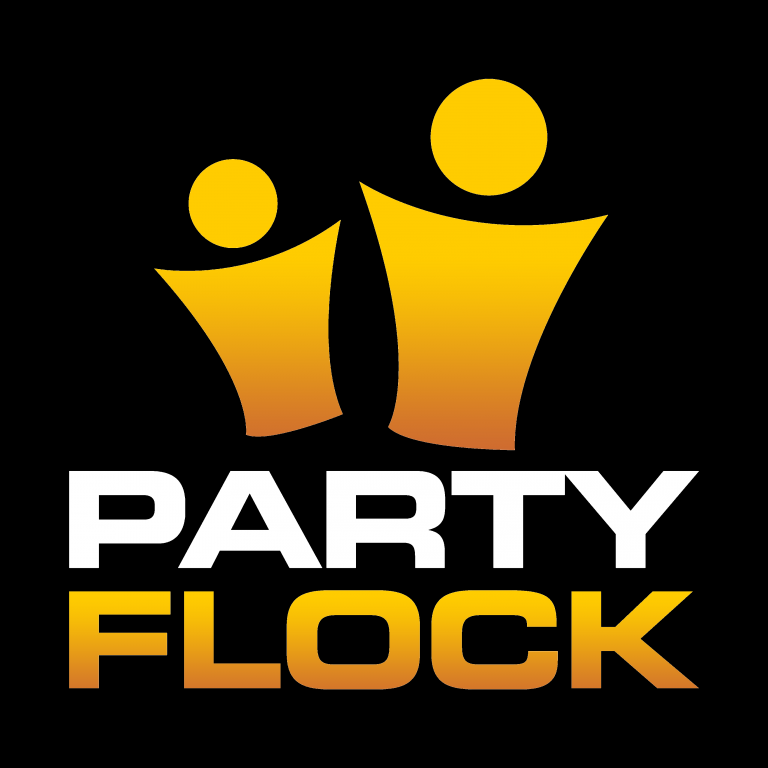 We are thrilled with the news that we are featured on the front news page of Partyflock.
Partyflock is a Dutch virtual community for people interested in house music and other electronic dance music. Since 2001, Partyflock has evolved into the biggest online community for the dance scene in the Netherlands, with over 400 thousand members and 500 million page views a month.
Direct link: https://partyflock.nl/news/33564:Limburgse-DJ-breekt-door-met-eigen-platenlabel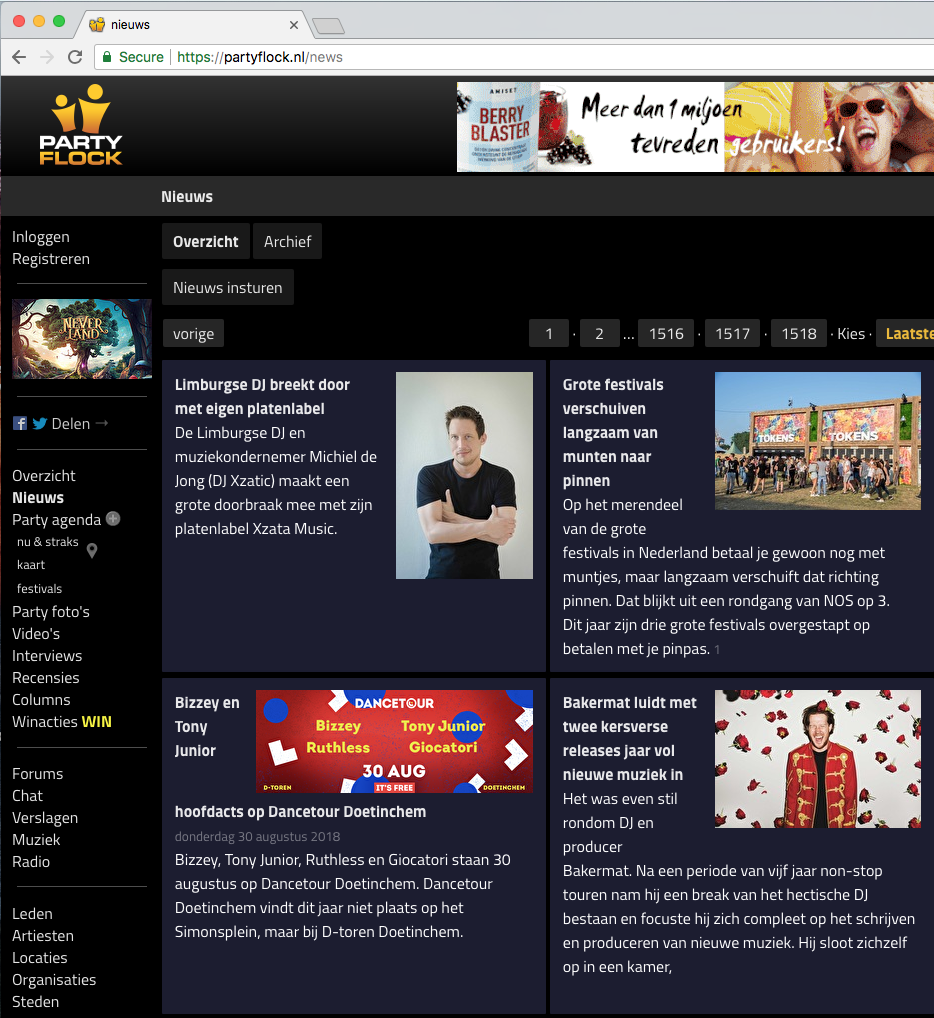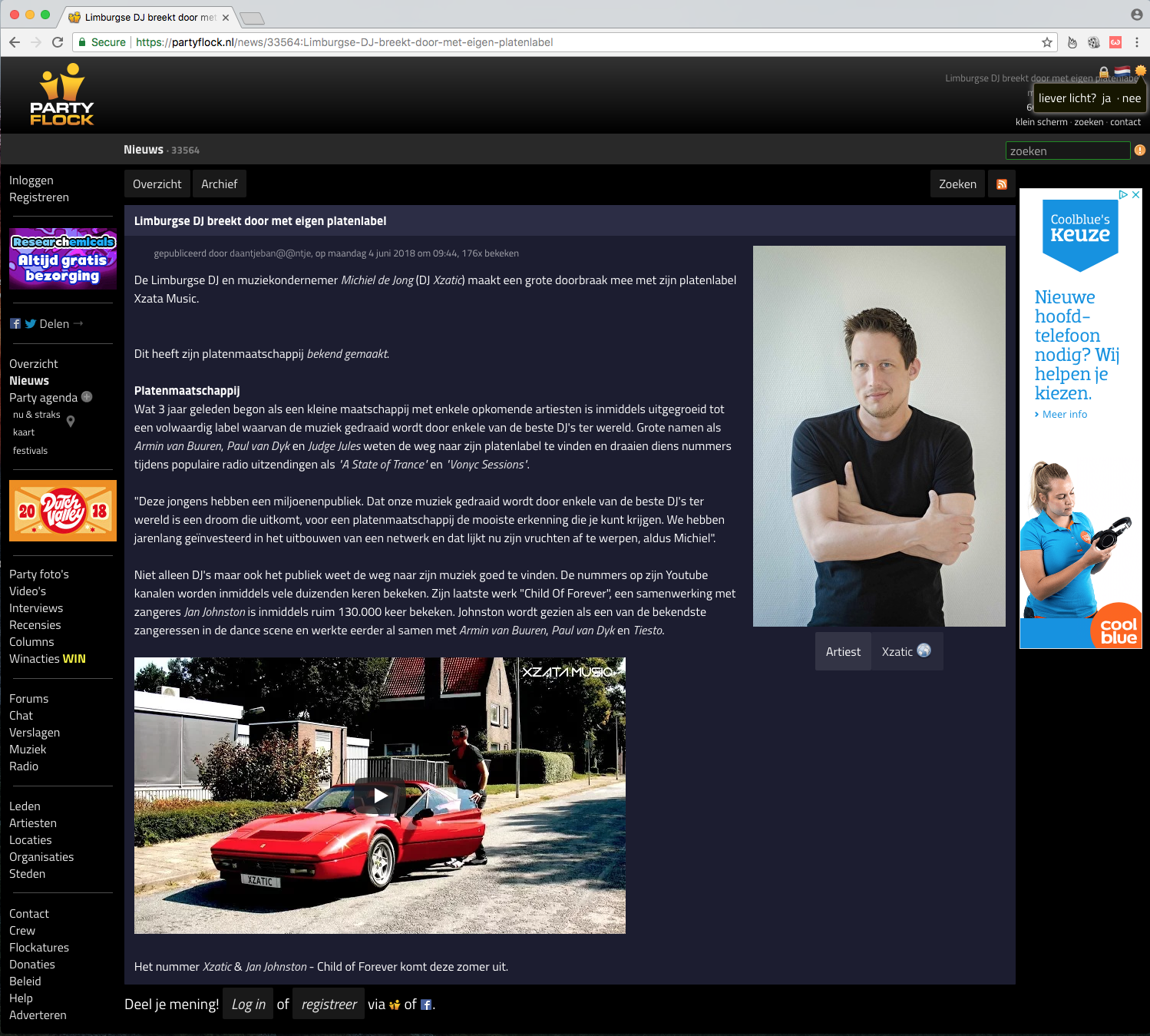 4 June 2018 admin Airplay & Support News Xzatic Read more